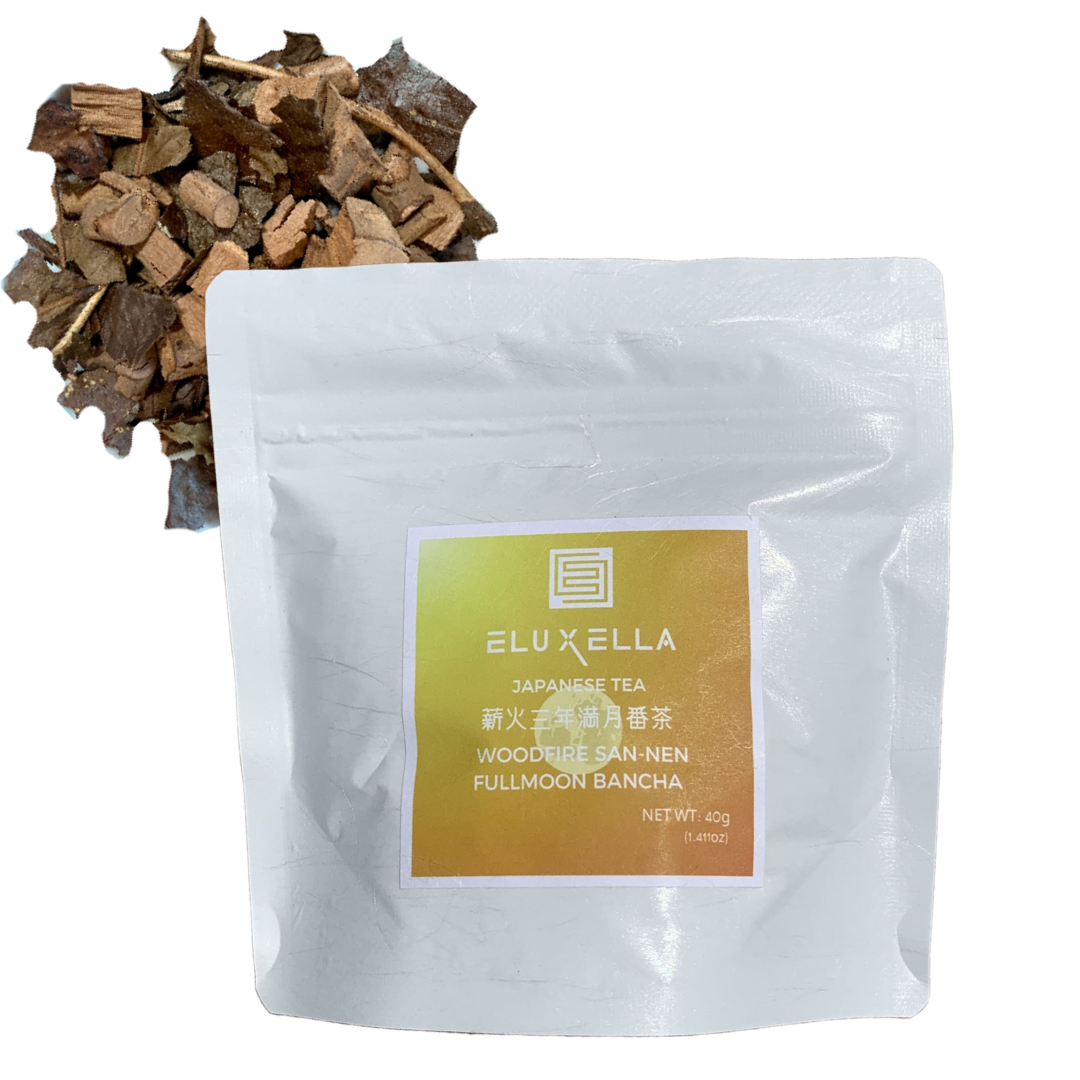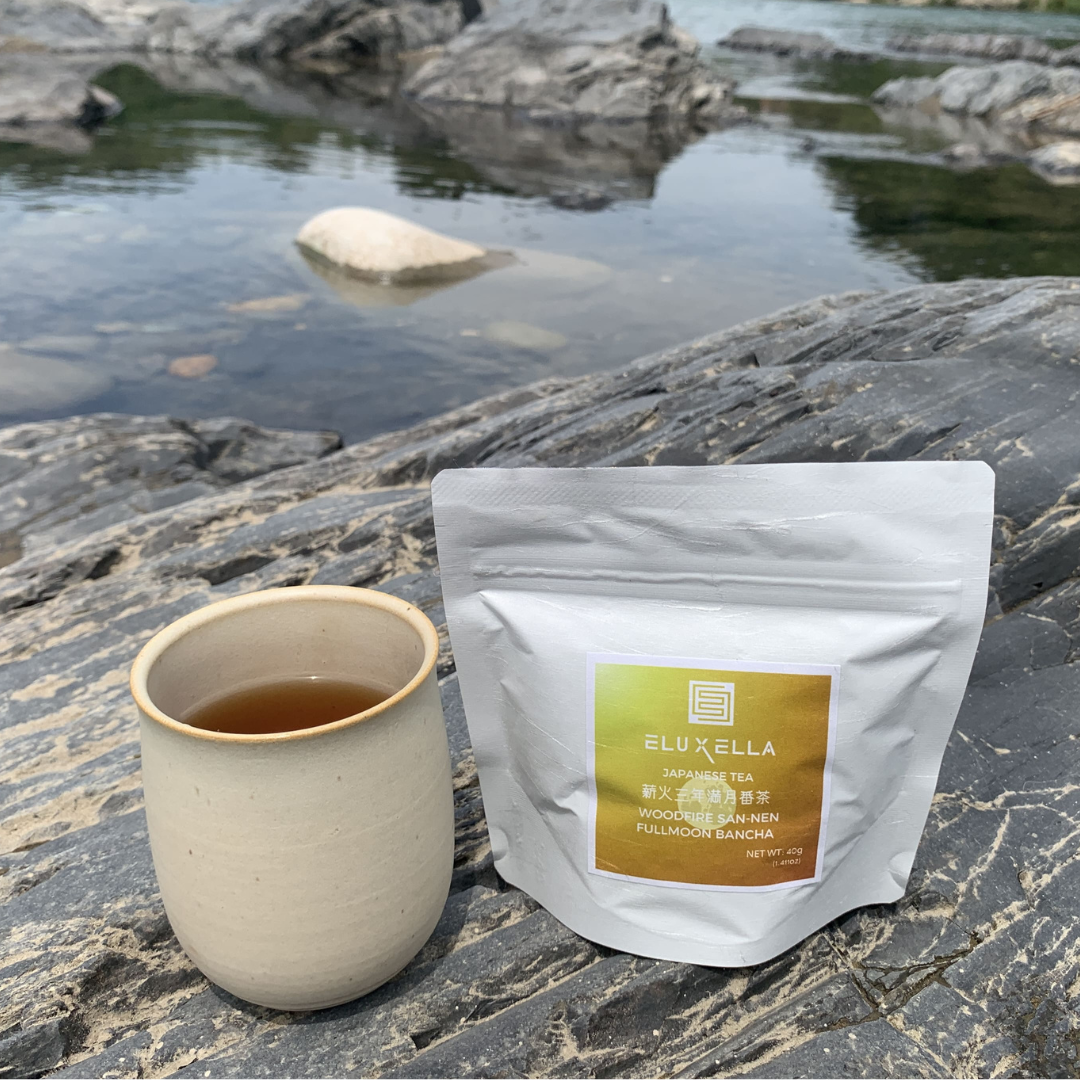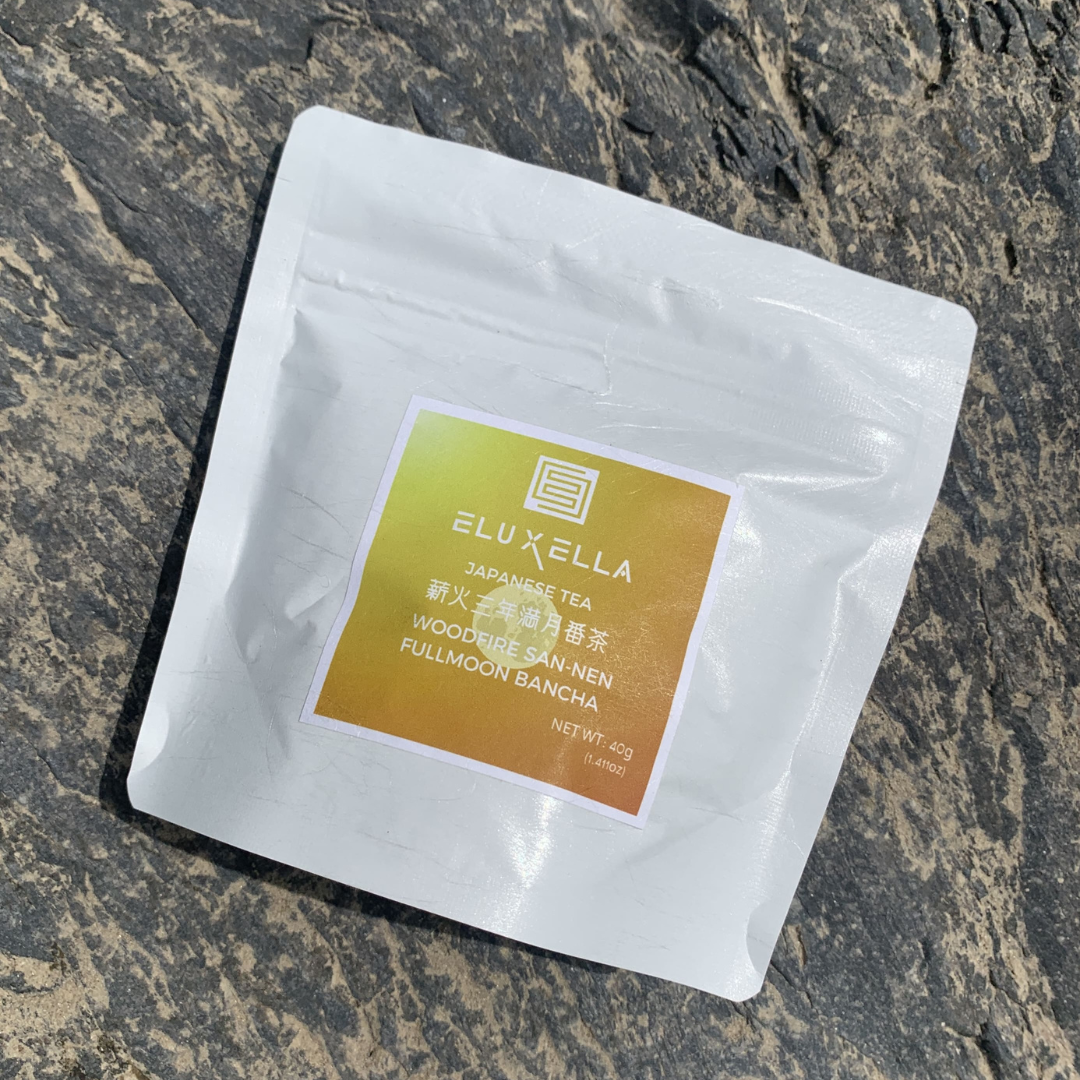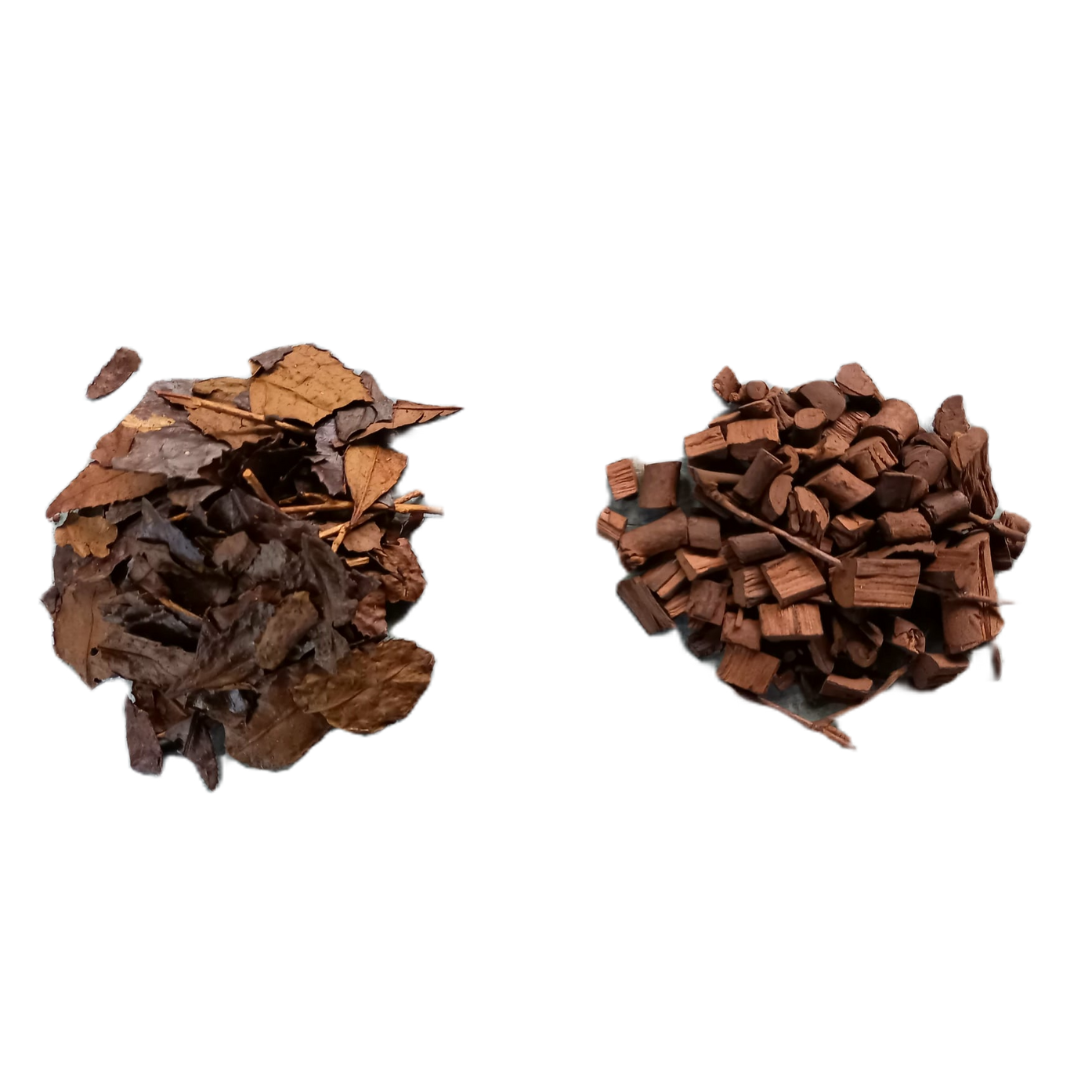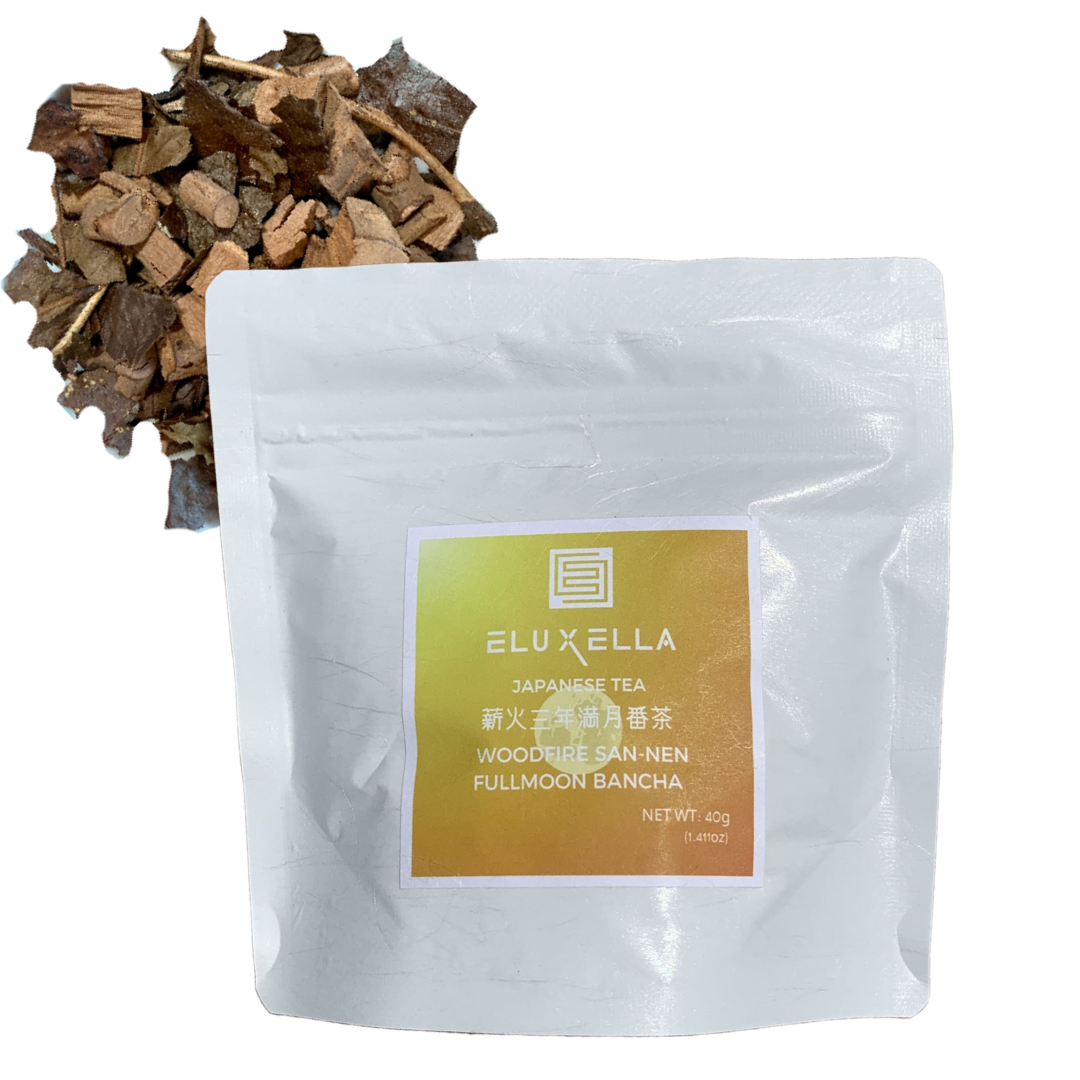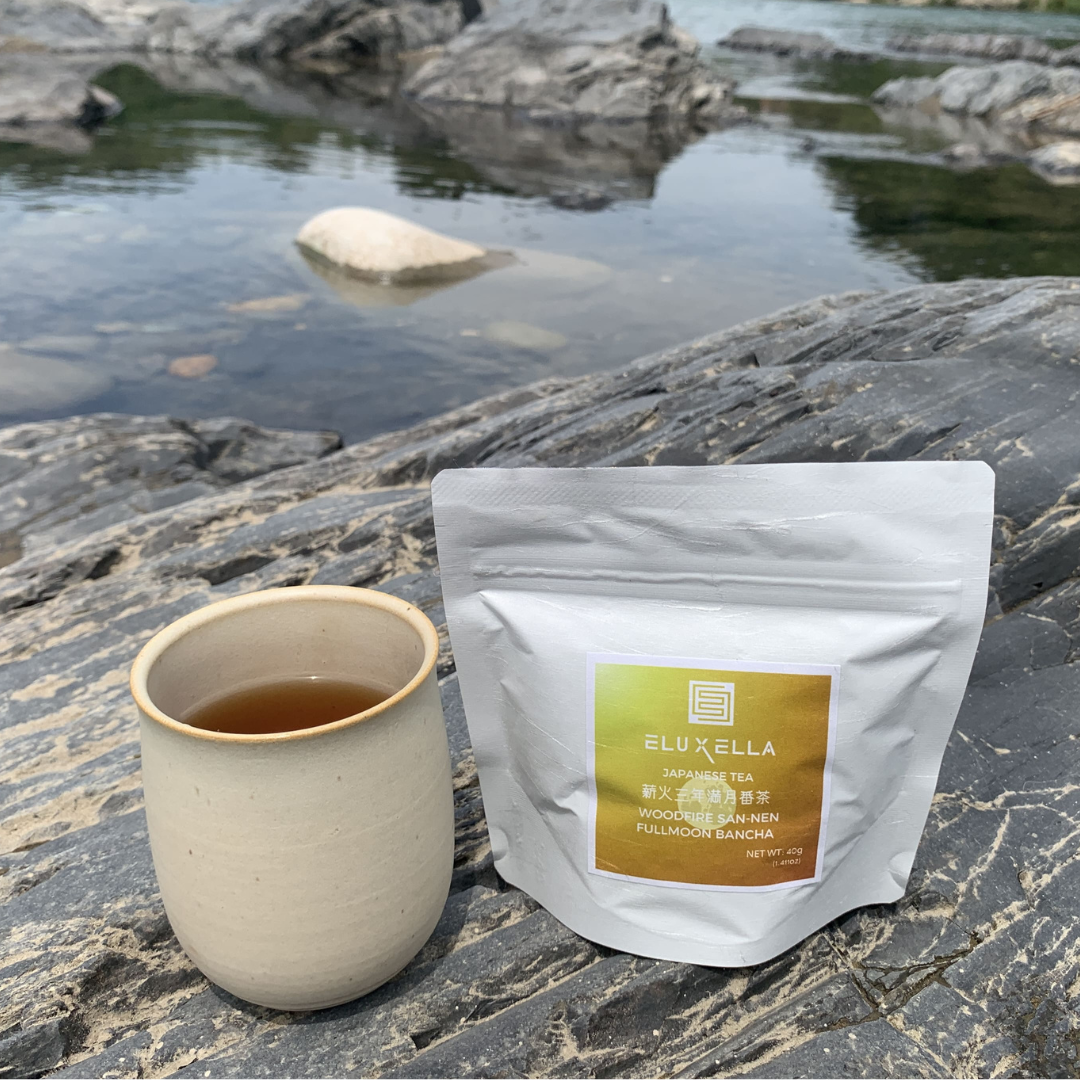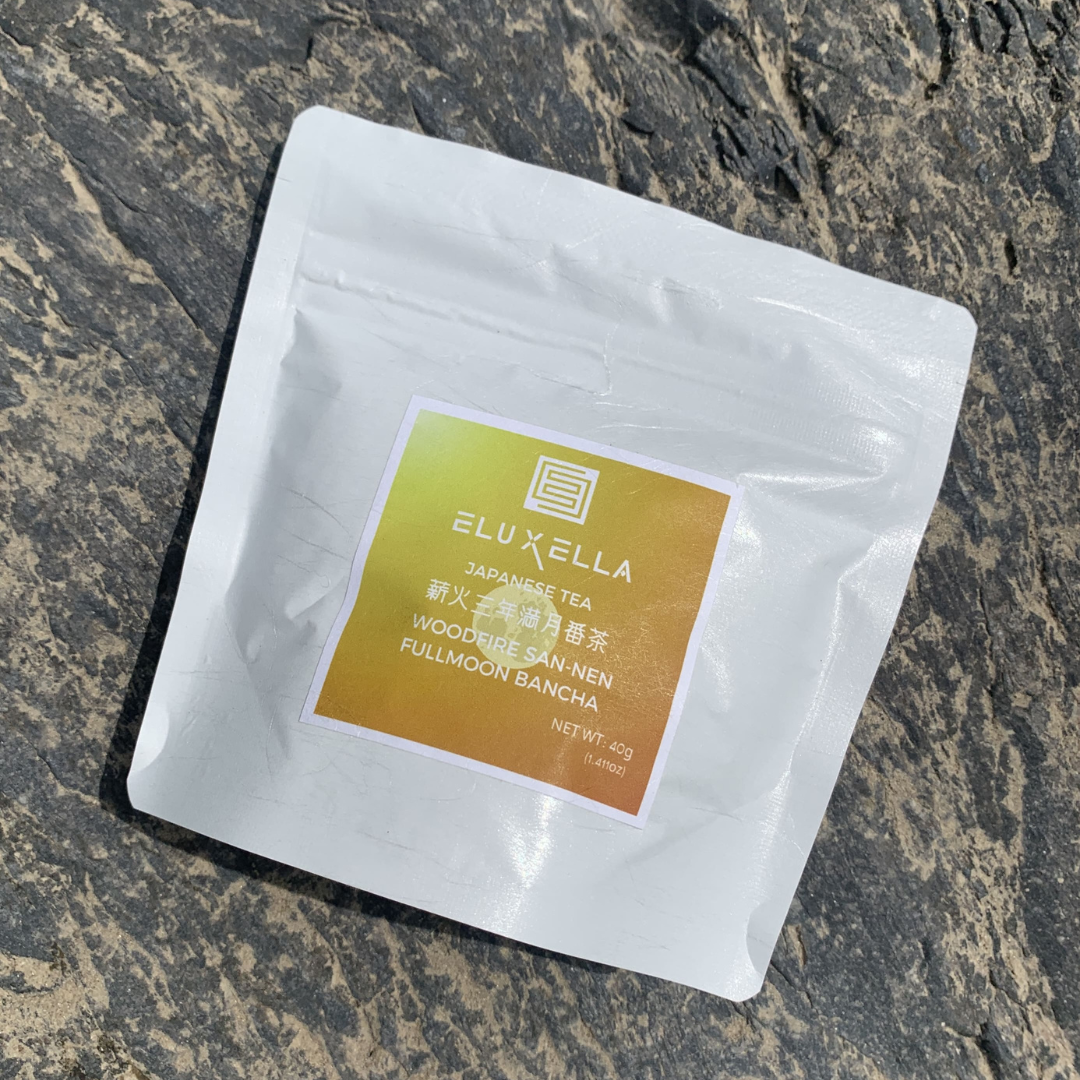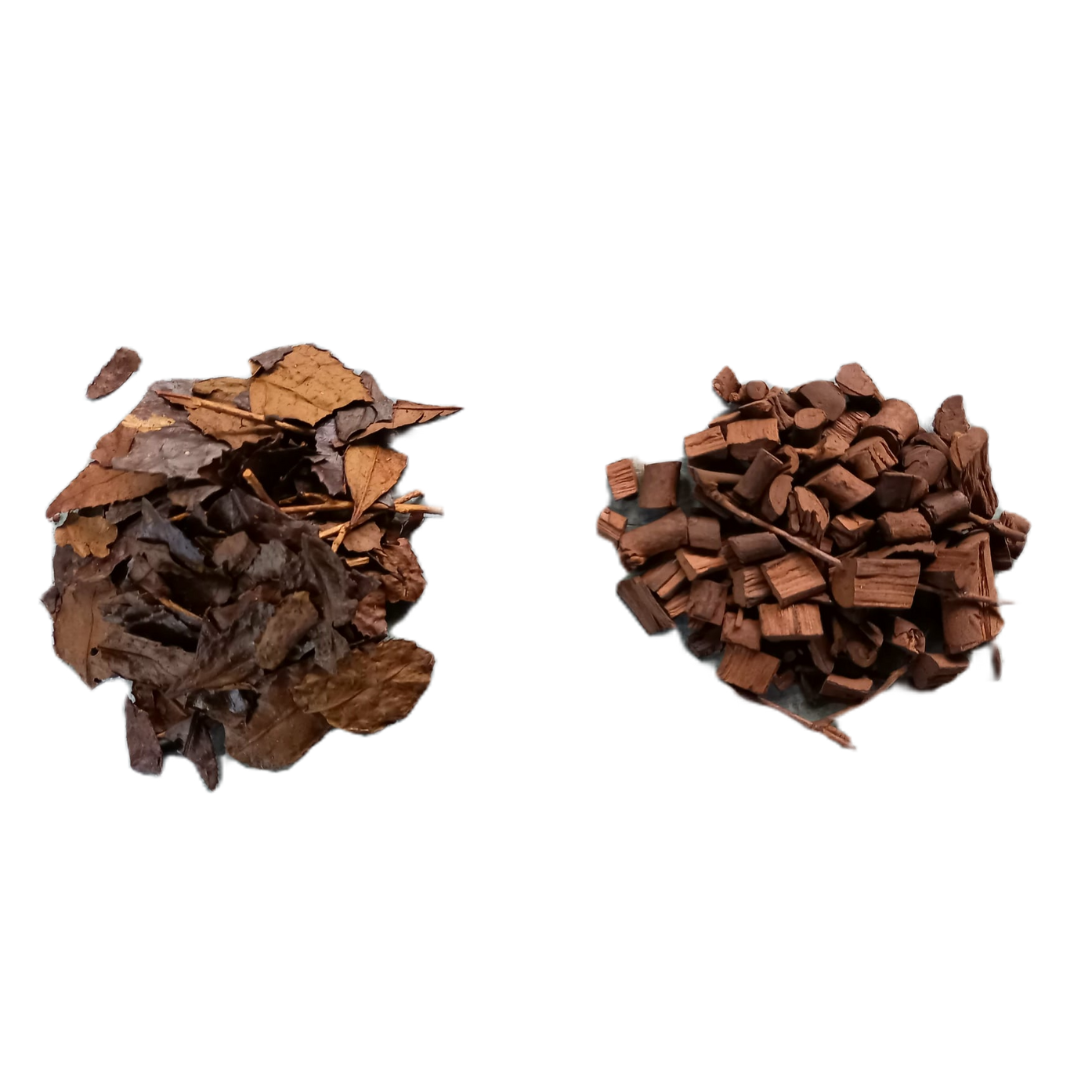 Wood Fire San-nen Full Moon Bancha | 薪火三年満月番茶
Regular price

Sale price

$15.00 AUD

Unit price

per
Wood Fire San-nen Full Moon Bancha
 薪火三年満月番茶


Origin: JAPAN
Ingredients: 100% Green Tea 
All nature. Nothing added.
- GMO Free
- Gluten Free
- Vegan Friendly
Net Weight: 40g (1.411oz)
Enjoy a relaxing cup of our Bancha with a delicious meal or snack, with family and friends, at work, at the end of the day, or when it's time to face yourself.

The tea plantation is surrounded by an ecologically rich forest with a variety of living creatures in a lush mountainous area where mountains, rivers and valleys combine. In Japan, tea farmers in their 70s who have been working hard until now are quitting the business due to the ageing of the population, and their children's generation are not willing to take over the family business. These new famers have taken over the abandoned tea fields, and in cooperation with their friends, they maintain the rich natural environment and cultivate the tea using organic fertilisers instead of pesticides and chemical fertilisers. This wood-fired, three-year-aged full-moon Bancha is friendly to both people and the earth.





<What is Wood-fired Three-Year Full Moon Bancha?>
The leaves, stems and branches of tea trees that have grown without being plucked for more than 10 years are harvested on the full moon day of winter, crushed and then roasted over a wood fire without steaming the stems and leaves separately.
⚫︎ The tea is harvested in winter when there are no sprouts, so it contains almost no caffeine and has a gentle flavour that warms the body..

→It is also suitable for babies, pregnant women and the elderly.

→It is also easy to drink when you have a bad tummy ache, as it warms the body with little stimulation.

⚫︎ The far-infrared radiation effect of the wood allows the tea to be cooked thoroughly, so the finished product is cooked to the core and has a richer and deeper flavour compared to gas-fired roasting.

⚫︎ The harvest is timed to coincide with the full moon. The full moon is when the water content in the bodies of all living organisms on earth is at its lowest, and all plants produced on this day are believed to reach their peak in terms of both taste and aroma.


How to brew Wood Fire San-nen Full Moon Bancha
普段お茶を飲んでいますか?美味しいご飯やおやつと共に、みんなで団欒の時に、仕事のお供に、1日の終わりに、自分と向き合う時間に、ほおッとくつろぐ一杯をどうぞ。 
山と川と谷の合わさる緑豊かな山間地の様々な生き物がいる生態系の豊かな森に囲まれた茶畑。高齢化でこれまで頑張ってきた70代前後の茶農家さんが辞めていき、その子供の代は家業を引つかない状況が続く日本。その放置茶畑を引き継ぎ、仲間と協力しながら豊かな自然環境を保ち、農薬、化学肥料を使用せず、有機肥料を使用して栽培されています。人にも地球にもやさしい薪火三年熟成満月番茶です。
<<薪火三年満月番茶とは>>


10年以上摘採せずに成長したお茶の木の葉、茎、枝を冬の満月の日に収穫し、粉砕した後、茎と葉を別々に蒸さずに薪火で焙煎したお茶です。
●新芽のない冬の収穫でカフェイン含有がほとんどなく、やさしい風味で体を温めます。
→赤ちゃん、妊婦さん、お年寄り方でも普段飲みのお茶に。
→おなかの調子が悪いときなど、刺激が少なく体を温め飲みやすいです。

⚫︎薪の遠赤外線効果で中までしっかり火が入るので、仕上がりがガス火焙煎に比べて、芯までしっかり火が通り、風味がとってもいいです。

⚫︎満月に合わせて収穫しています。満月の日は地球上のすべての生物の体内水分が最も少なくなる日であり、この日に作られたすべての植物は、味・香りともに最高に達すると考えられています。

<<飲み方>>
茶葉をグツグツ煮出すか、熱湯にしばらくつけ置きします。茶葉を入れたままでも渋くなりません。茶殻は同じように煎じて二煎目も美味しく飲めます。
→忙しい日のお茶に。朝、保温ポットや水筒に入れて夜まで飲めます。
→薪ストーブの上にヤカンを置いてグツグツしながら一日楽しめます。
Share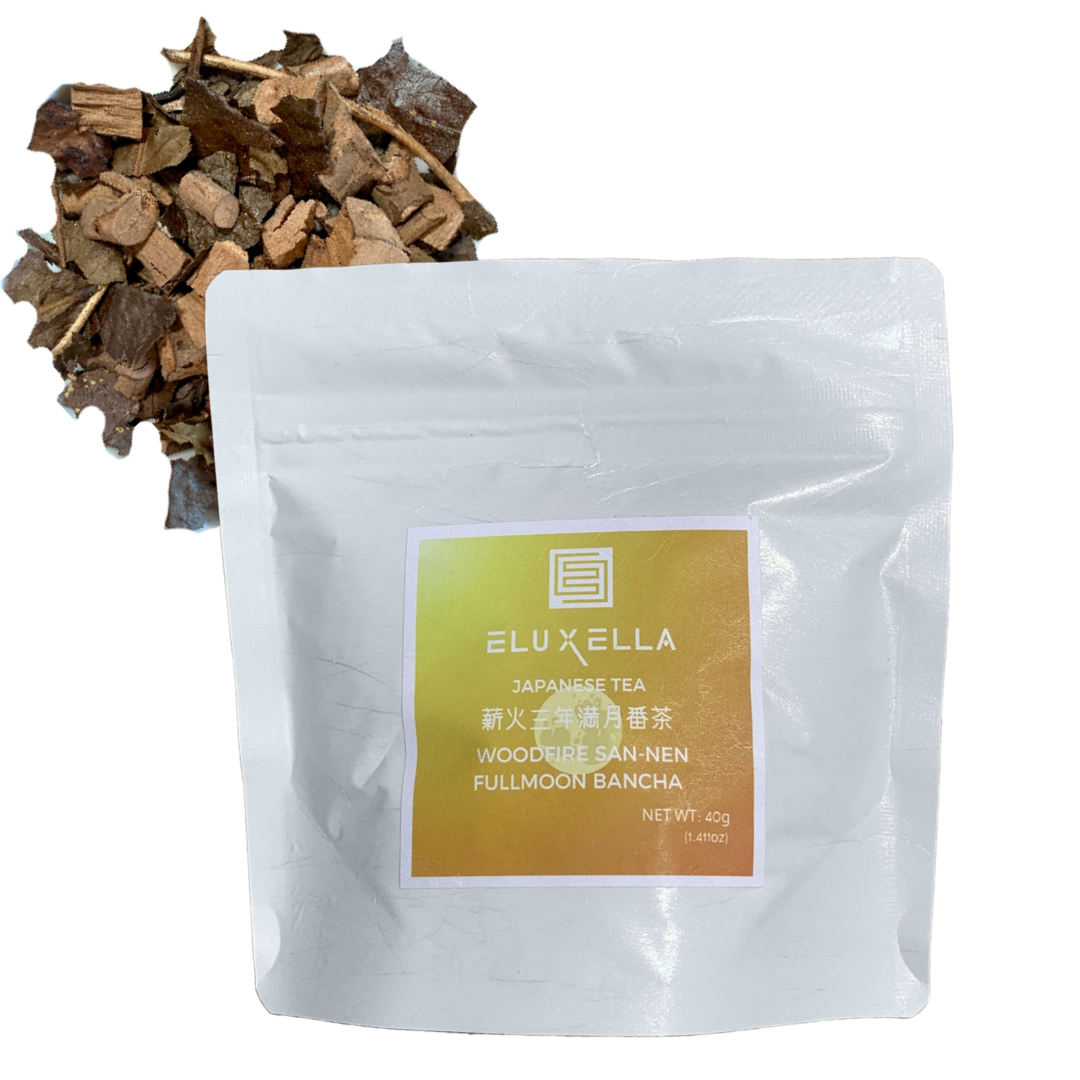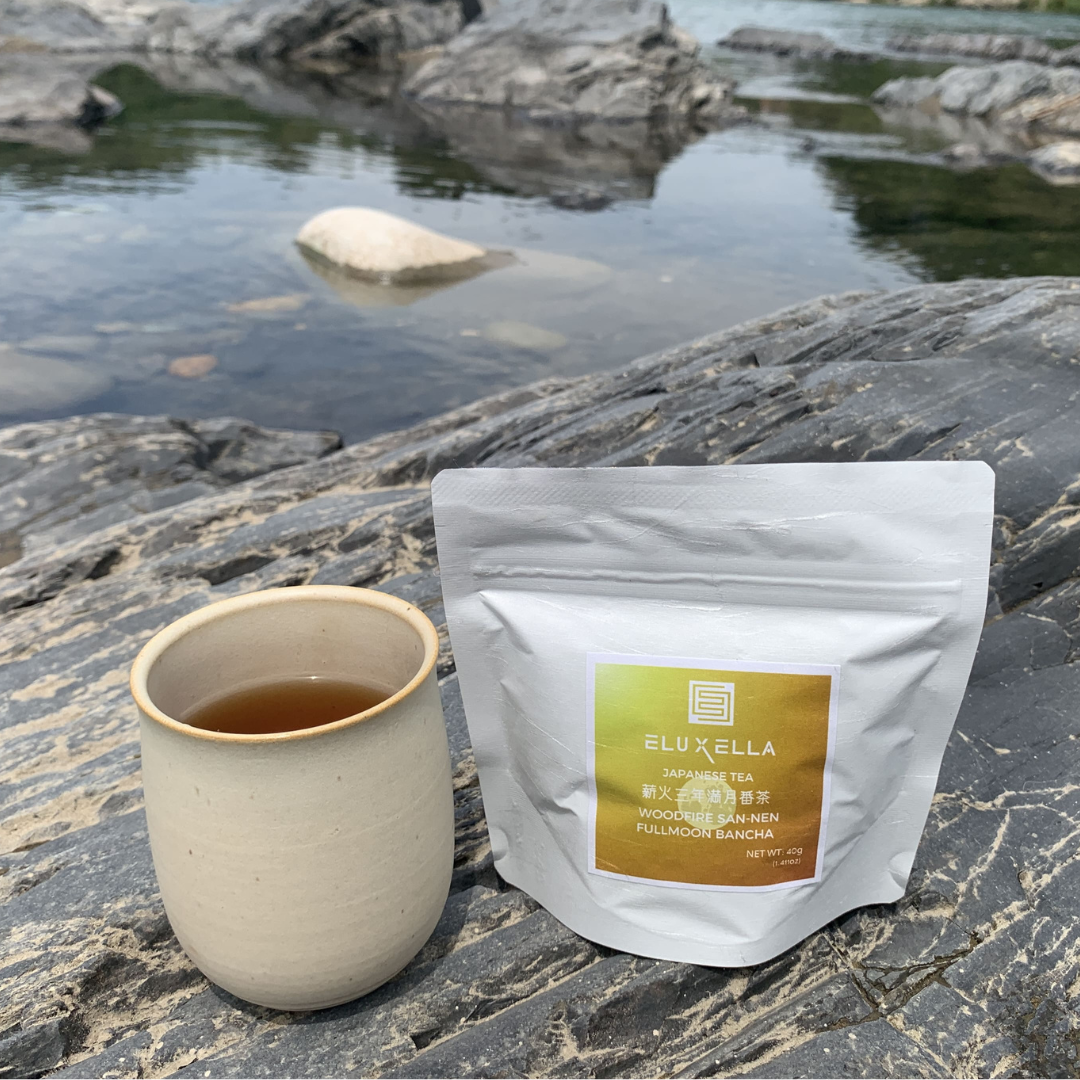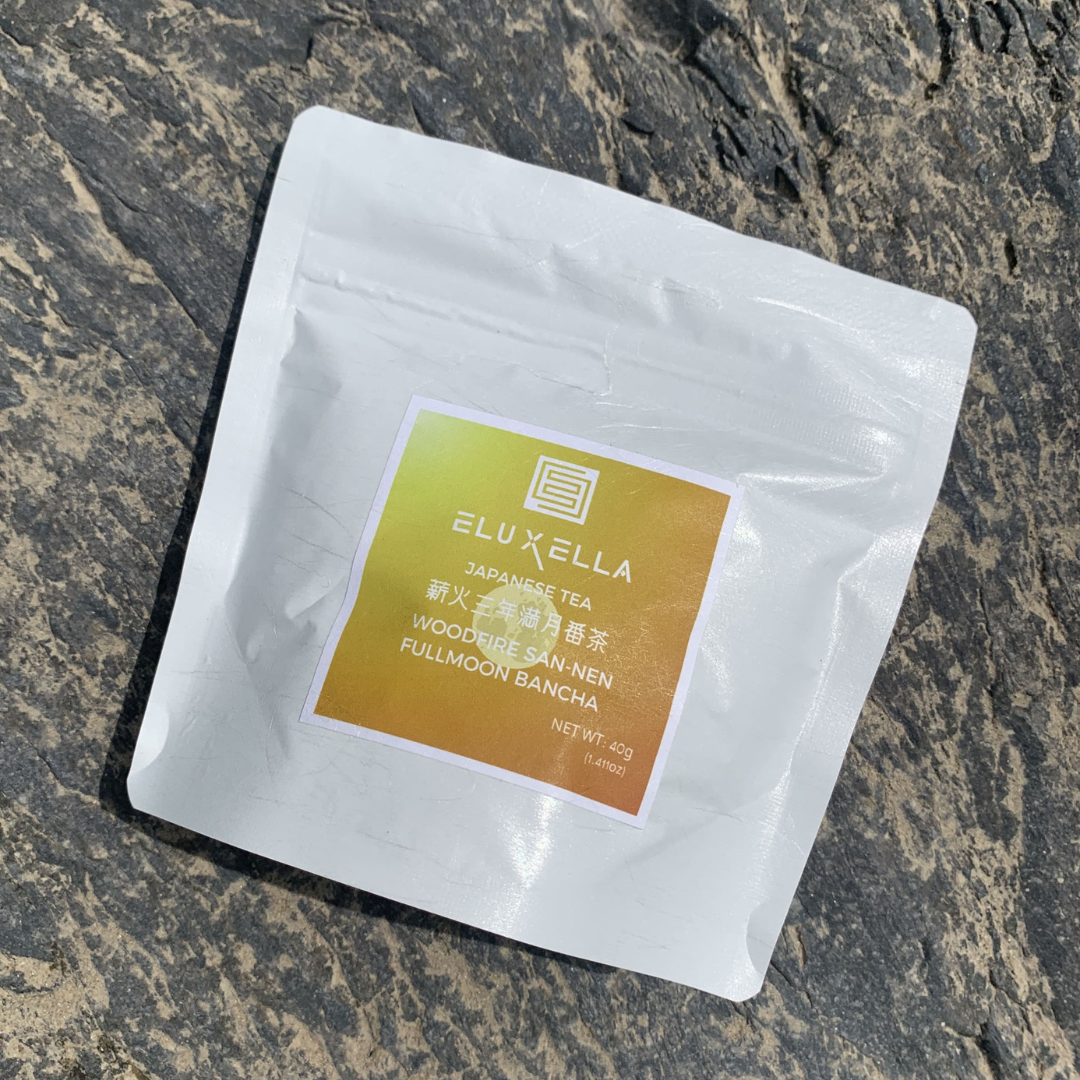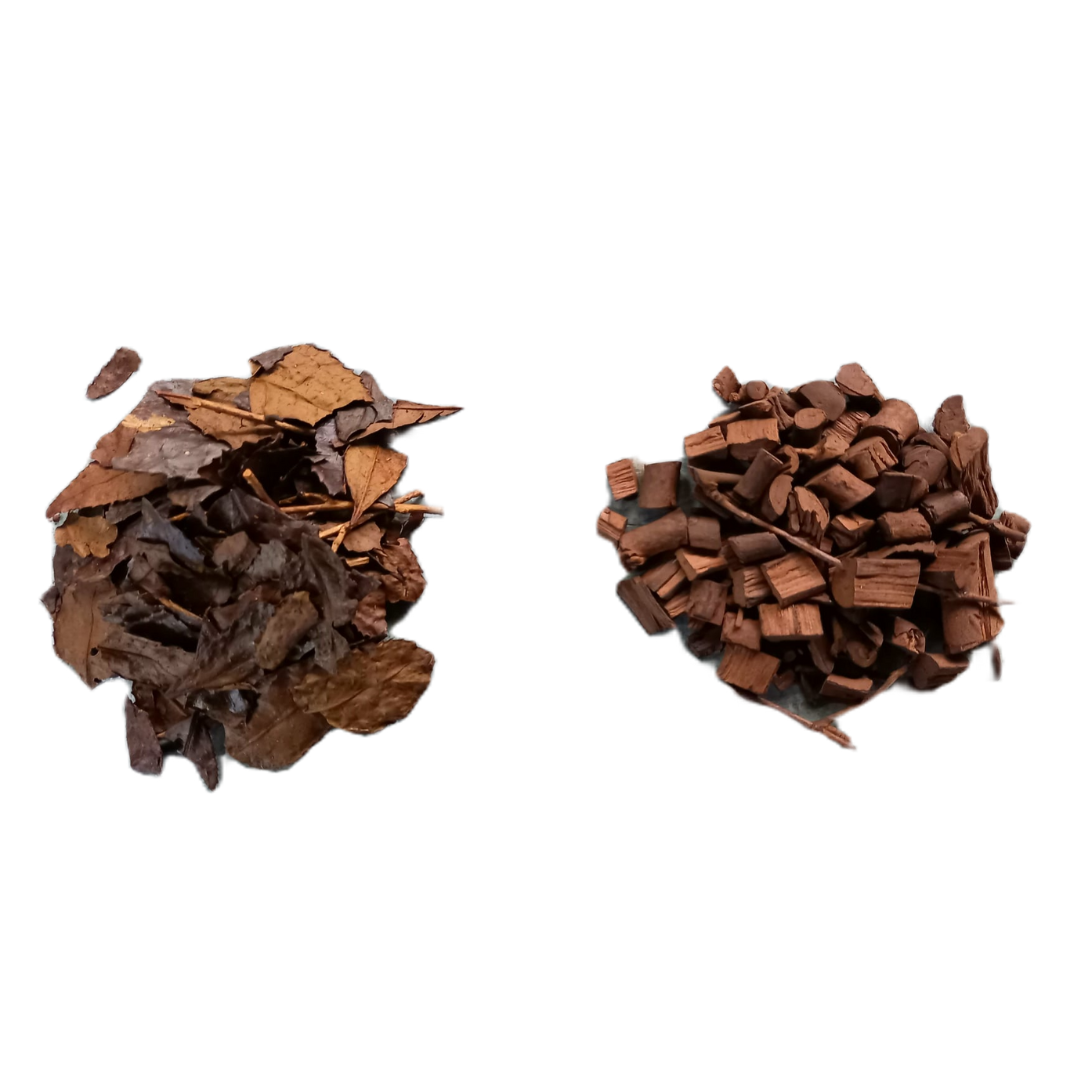 I will definitely order again!
So pleased we can source beautiful Japanese tea in caloundra . Thank you Eri for the special Japanese teas. I will definately order again