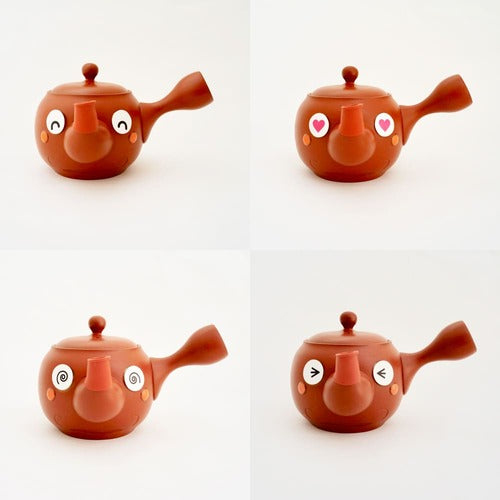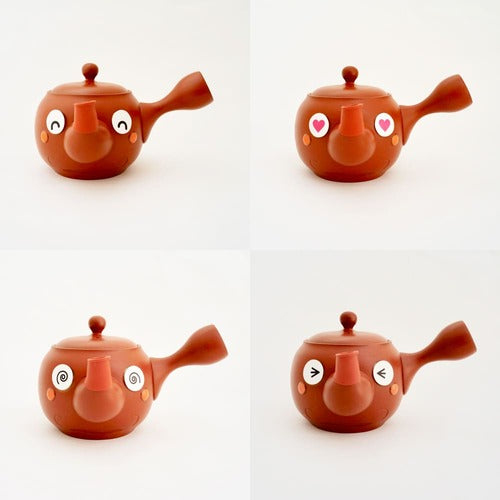 KYUSU-KUN TOKONAME KYUSU 300ml - Japanese Teapot
Regular price

Sale price

$82.00 AUD

Unit price

per
KYUSU-KUN TOKONAME KYUSU 300ml - Japanese Teapot 
Enjoy delicious green tea brewed in this cute " Kyusu-kun"  for yourself and with your children at home!
The use of teapots to brew Japanese tea has been on the decline due to the popularity of PET bottles and tea bags these days. 

The deep flavour of carefully brewed Japanese tea can only be experienced in a kyusu.


We support the "Brew Japanese Tea Revival Project" to revive the declining tea industry in Japan. The character "Kyusu-kun" created through this project has really become a kyusu(teapot)!

The character with cute eyes and a handsome face makes you want to make tea every day! 



Speaking of kyusu, there are various types of kyusu, from those with a traditional austere atmosphere to those designed with a modern sense, but you may rarely see a cute kyusu with the kyusu itself turned into a character.

Although this kyusu is very cute, it is made of Tokoname ware. Tokoname ware is one of the six oldest kilns in Japan, along with Seto, Shigaraki, and Echizen, and it is said that the tannin in tea reacts with iron oxide, the source of the characteristic vermilion colour, to remove the astringency and bitterness of tea and give it a mild taste.

The kyusu-kun is also unique in that it comes with five patterns of eyes, allowing you to change the expression of the eyes according to your mood. The spout of the kyusu is the nose, and the mouth and cheeks are also designed.

It is so cute that you may want to make tea every day. It is also recommended as a gift.


Brewing tea in a kyusu is a sustainable way of drinking tea that does not require plastic tea bottles or tea bags. And the process is mindfulness itself.

Let's have a tea brewing routine with our children with this lovely kyusu.
Volume: 300ml     - capacity is 80% of full.
Kiln: TOKONAME
Regian: Tokoname, Aichi, JAPAN
Material: Body/Lid - Shudo (unglazed reddish brown pottery)[Made in Japan]
                 Net - Stainless steel [Made in Japan]
                 Cap - Silicon [Made in Japan]
* Do not use in microwave or dishwasher. Hand wash to clean.
Share