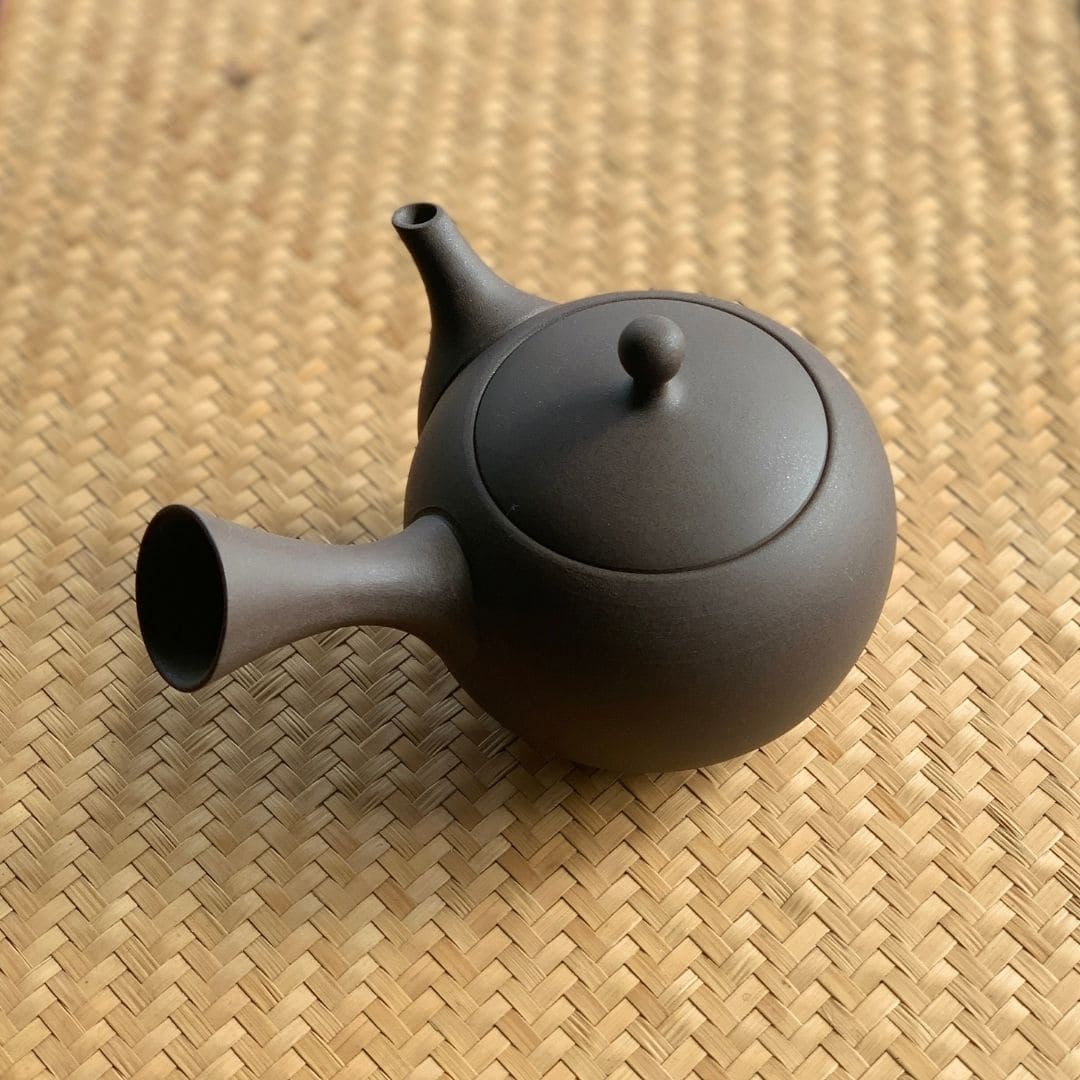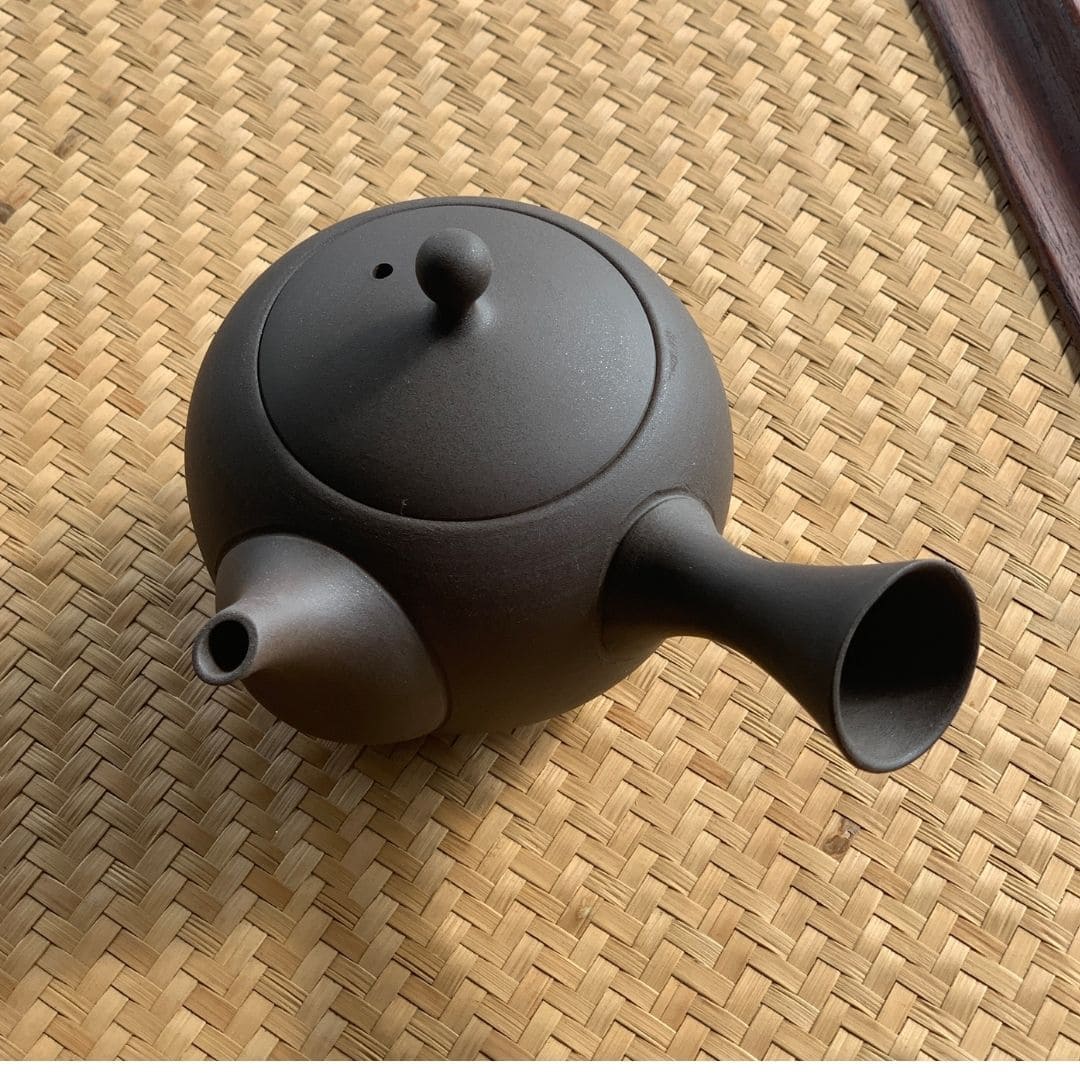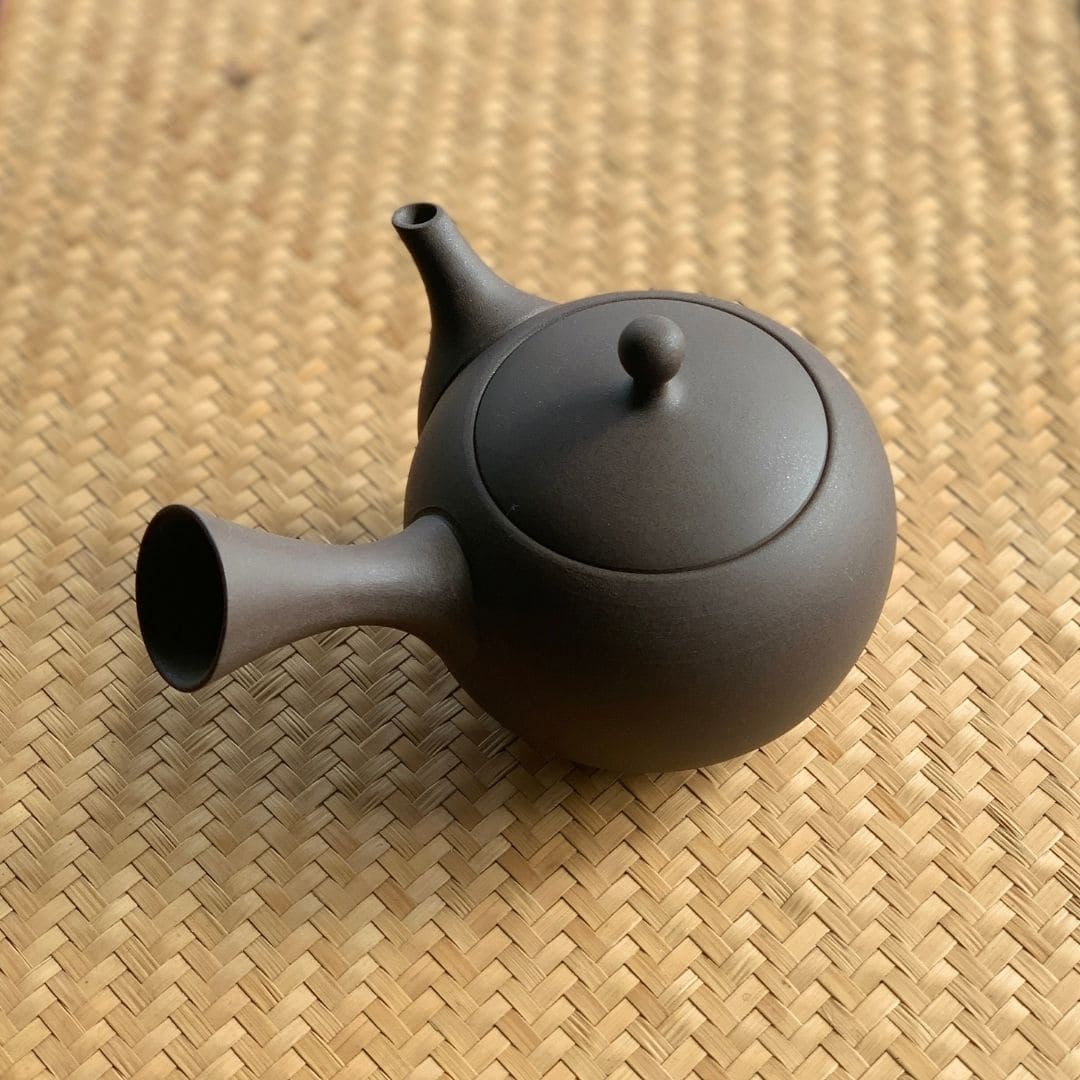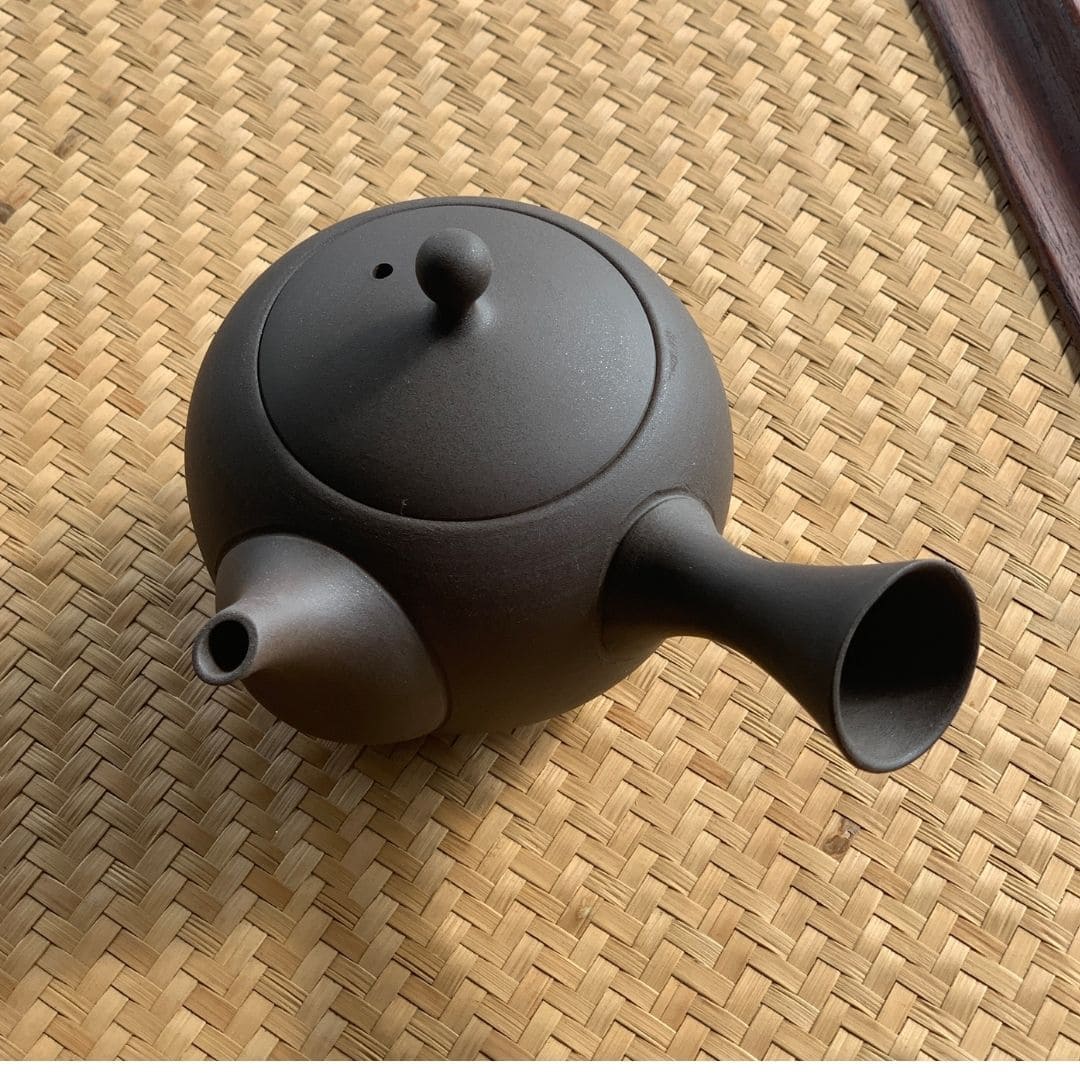 JINSUI TOKONAME KYUSU 260ml | MARU / DARK BROWN - Japanese Teapot
Regular price

Sale price

$85.00 AUD

Unit price

per
JINSUI TOKONAME KYUSU 260ml | MARU / DARK BROWN - Japanese Teapot
 常滑焼急須 人水作
This beautiful tea pot (kyusu) is hand-crafted by women at the pottery "Jinsui" in Tokoname ware, which has been in existence for nearly 100 years.

It is made by the careful and meticulous handiwork of more than a dozen women.

The delicacy of the women's handiwork can be felt in each piece of this kyusu, which has a highly precise and uniform finish, resulting in a very elaborate and beautiful product.

It is a kyusu that offers beautifies the time, manner, and space in which you drink tea.
This elegant and modern kyusu is easy to match to any occasions and perfect for everyday uses.
in addition, the tea strainer in kyusu is made by ceramic as well and the ceramic mesh allows you to enjoy the pure taste of tea without metallic smell.


The fine-grained clay containing iron oxide of Tokoname ware softens excess astringency and bitterness, and brings out the best flavour. It is also recommended as a gift.

Tokoname ware is one of the six oldest kilns in Japan and is known as a major production center of teapots. The more you use Tokoname-yaki ware, the more you become attached to it. The charm of Tokoname ware lies in the fineness of the clay, which is impervious to water. The thin and sturdy nature of the clay has been especially loved as a material for kyusu (teapots) and figurines.


Ceramesh - Ceramic Mesh -
The reason why Tokoname-yaki teapots are widely trusted, in addition to being easy to hold and having a comfortable spout, is the elaborateness of the tea strainer. The teapot is made with the traditional techniques of Tokoname-yaki teapots, which are the pride of the craftsmen who have worked hard to create them.


Tokoname yaki
Tokoname is one of the six oldest kilns in Japan and a pottery town steeped in history. Tokoname City, located on the west coast of the Chita Peninsula facing Ise Bay, is the gateway to the Chubu International Airport (Centrair) and is known nationwide as a pottery town due to its long and narrow geographical features (6 km east to west and 16 km north to south).


Volume: 260ml     - capacity is 80% of full.
Kiln: JINSUI 
Tradition: TOKONAME Yaki
Regian: Tokoname, Aichi, JAPAN
Material: Ceramic
Strainer: Ceramesh 
Colour: Dark Brown
* Do not use in microwave or dishwasher. Hand wash to clean.
Share